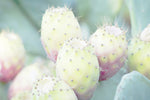 ADAPTOGENS THAT HELP THE SKIN THRIVE
ADAPTOGENS THAT HELP SKIN THRIVE


Have you ever finished a long week of work, only to realize that your skin is dull and congested? In today's society, stress levels are at an all-time high. Increased technology may have helped increase productivity, but it has also increased multi-tasking and overall volume of tasks. The added stress can wreak havoc on our skin, leaving us with dull, irritated, or even inflamed complexions. Sometimes we don't realize the effect stress has on our skin until the damage is already done. This is where incorporating adaptogens into our skincare routines can help.

WHAT ARE ADAPTOGENS?

Adaptogens are medicinal herbs and botanical extracts that are used to restore balance within the body. These powerful botanicals, extracted from plants have adapted in order to thrive in severe climate conditions, in turn help the body adapt to stress. Although they have been used since the days of early Chinese medicine, now more so than ever, our skin needs adaptogens to help combat environmental aggressors and the effects of stress on our skin. When applied topically, adaptogens can soothe, balance and strengthen the skin, even slowing and combating signs of aging. Take a moment to read about common skincare issues and which adaptogens can help your skin thrive.

ADAPTOGENS TO COMBAT DRY SKIN


Anyone who suffers from dry skin knows how difficult it can be to treat. It can feel tight and even begin to flake, especially in harsh or dry climates. If you feel like your skin is itchy more often than not, it is time to do something about it. Products such as
Super Nutrient Balm
offer a sanctuary away from the discomfort. Super Nutrient Balm contains adaptogens like buriti, a fruit from the Amazon Rainforest that has the ability to cool, soothe, and refresh; sea kelp which helps your skin retain moisture; and carrot seed which can promote healing of parched skin.
ADAPTOGENS TO COMBAT FINE LINES AND WRINKLES
As we age, our skin loses elasticity and becomes more fragile. Adaptogens like prickly pear help keep our skin looking and feeling healthy by increasing firmness.
ANDA Coherence Elixir
uses this in combination with mondo grass to reinforce the skin barrier. Certainly we can't, nor would we want, to stop aging, but we can slow the process at the cellular level to improve overall skin health and function- and age "more gracefully" in the process.
ADAPTOGENS TO COMBAT ENVIRONMENTAL STRESSORS
It doesn't matter if your in your home, at work, or outside; there are "skin threats" everywhere. During the day, sun can cause damage and hyperpigmentation. Radiation from devices plus squinting and eye strain can cause lines and wrinkles. And of course, stress leads to premature aging regardless of surroundings. Daily applications of sunscreen are a great start to protecting your face, but you can always do more.
Vitalessence Serum-Oil
defends your skin against environmental stressors with the combination of snow lotus, an adaptogen that is rich in antioxidants; moringa which guards against pollution; and sea buckthorn which has amazing rejuvenation properties.
Even though the world can wreak havoc on skin, protecting it with adaptogens can put your mind at ease and let you enjoy it without added worry!